For over ten years, Owners Darren and Kristina Krich built a solid reputation as one of Honolulu's most trusted window cleaning companies.
Both grew up in California and met while working for a local window cleaning company in 1997. They eventually decided to move to Hawaii in 2000 after marrying to start a new chapter together.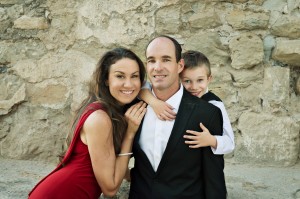 In 2010 they returned to Southern California soon after welcoming their son into the world to offer their services in Orange County. The Krichs are committed to providing quality service to the community. They believe that a reputation as an honest and reliable business is the recipe for success.
While others seek to profit by cutting corners, using bait and switch sales tactics, or recommending unnecessary services to customers, the Krichs believe that a good reputation and consistent service will benefit them more in the long run.
By being trustworthy, reliable and providing the highest level of customer service, the Krichs believe that they will enjoy a long term profitable business that serves the community.